By: Olivia Karny
Bridge To Terabithia by Katherine Paterson is an emotional young adult/children's fiction novel set in rural Virginia. It follows the budding friendship of two ten year olds as they are confronted by issues surrounding class, childhood, and individuality. By creating their own fantastical world (Terabithia) across a nearby river in the woods, they create an escape from their unsettling school and home lives. As the reader becomes closer to the main characters Jess and Leslie, it is clear how special their bond is. The end of the novel takes a turn when Leslie ends up dying due to falling into the river leading into Terabithia during a harsh storm. The John Newbary award winning book, published in 1977, was turned into a popular film in 2007. Renowned as outstanding literature and media, Bridge To Terabithia has kept its prevalence as a well loved and respected piece of literary history.
Although Bridge To Terabithia has been introduced, read and studied in many schools, it has still been challenged by parents and school boards. There were questions concerning the use of "Lord", suggestions of witchcraft, and the encouragement of elaborate fantasy worlds which could "lead to confusion". These complaints are mainly concentrated in the states of Pennsylvania and Connecticut; Pennsykavnia being a state where 700 disorderly conduct citations were given for the violation of "swearing". The claims challenging Bridge To Terabithia are solely based on subjective issues with religious profanity and the possibility that children may use fantasy to cope with real world issues. Due to complaints, the novel has not been analyzed in textbooks and disallows kids from reading about the book in a literary context. Bridge To Terabithia has stayed in the top 100 banned/challenged books since it's publication.
Like most children book authors whose books have been challenged, Paterson finds it "ironic" that her book has been banned. Seeing has her own parents are Christian missionaries and she got married to a Presbyterian minister, she found it hard to believe that her book incited the idea of promoting secular humanism, New Age religion, witchcraft, evil, and is a danger to children. As time moves on, Patterson's novel goes lower and lower on the banned books list, but its challengers prevail in hopes to avoid corrupting their children and to shelter them from the inevitability of death and grief.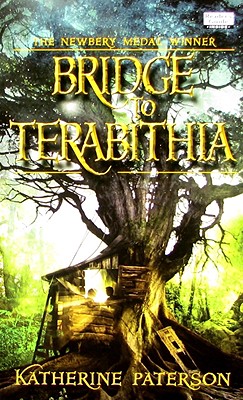 Further Reading
Banned Books Awareness: 'Bridge to Terabithia.
Connecticut Residents Seek to Ban Two Newbery Medal Winners from School
Swear Freely in Pennsylvania: It's Your #$%^&*^ Constitutional Right